Latest Episode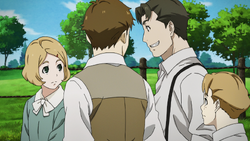 Episode 13: Tomorrow, and Tomorrow
In this OVA, we get to see the past of the Vanetti Family. Vanno and Nero try to sneak out to the circus. Vincent tries to join the Moreno Family. Angelo looks after Nero after he falls ill.
The individual episodes can be found here.
Ad blocker interference detected!
Wikia is a free-to-use site that makes money from advertising. We have a modified experience for viewers using ad blockers

Wikia is not accessible if you've made further modifications. Remove the custom ad blocker rule(s) and the page will load as expected.